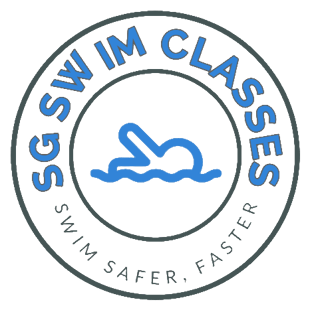 Children's Swimming Lessons
Swimming is an excellent activity that provides numerous physical and mental health benefits for kids of all ages. For parents searching for swim classes for their children aged 5 years and above, there are many options available. One of the top choices is Singapore swimming lessons.
Singapore swimming lessons offers kids swim classes designed to meet the specific needs and abilities of children aged 5 years and above. With experienced instructors and an emphasis on fun and engaging activities, Singapore Swimming Lessons provides a secure and efficient method for children to learn swimming and improve their technique.
The kids swim classes are held in small groups, with a maximum of six students per class. This ensures that each child receives individual attention and instruction from the instructors. All instructors at Singapore Swimming Lessons are certified and have extensive experience working with children of all ages.
These classes take place at various locations in Singapore, such as public swimming pools, private housing pools, and condominium pools, giving parents the freedom to select the most convenient location for them.
Besides learning how to swim, children who enroll in Singapore swimming lessons also acquire essential water safety skills, such as treading water, floating, and basic rescue techniques. These abilities not only ensure children's safety in and around water but also instill confidence in them to enjoy swimming without any fear.
Parents can select from different options, including group classes, private lessons, and holiday camps, to enroll your child in kids swim classes with Singapore Swimming Lessons. With affordable rates and flexible scheduling options, Singapore Swimming Lessons provides parents with a practical and accessible method to give their children the gift of swimming.
Singapore Swimming Lessons provides an excellent choice for parents seeking to enroll their children aged 5 years and above in kids swim classes. With experienced instructors, small class sizes, and a focus on enjoyable and engaging activities, Singapore Swimming Lessons offers a secure and efficient way for kids to learn swimming and improve their skills. With various scheduling options and locations available, Singapore Swimming Lessons makes it easy and convenient for parents to help their children learn how to swim.
What are the advantages of small group swimming classes
Personalized attention: With a smaller group, the instructor can give individual attention to each student, which can help to identify and address specific needs and challenges.

Better communication: Small group classes allow for more interaction and communication between students, which can help them learn from each other's successes and mistakes.

Enhanced safety: With fewer students in the class, the instructor can easily monitor each swimmer's progress and ensure that everyone is safe and following proper techniques and protocols.

Improved motivation: The social interaction and sense of community in a small group can help build confidence and motivation, leading to faster progress and better results.

More time in the water: With fewer students, each swimmer can have more time in the water, allowing for more practice and better skill development.

Cost-effective: Small group classes can be more cost-effective than one-on-one lessons, while still providing many of the benefits of personalized attention.

Increased accountability: With a smaller group, each student has more accountability to the instructor and the group, which can help to motivate them to work harder and progress faster.

More fun: Small group classes can be more fun and engaging for students, as they have the opportunity to socialize and work together towards a common goal.

Greater flexibility: Small group classes can often be more flexible than larger classes, allowing for more customization of the curriculum and scheduling.

Better retention: With more personalized attention, interaction, and engagement, students in small group classes may be more likely to retain what they've learned and continue to progress over time.
Book your trial swimming class with us now.
WhatsApp us at 80423972